Introduction
Crafting an impactful resume for the Australian job market can seem challenging, but with the right guidance and samples, you can create one that stands out. This article showcases the components of an exemplary Australian resume.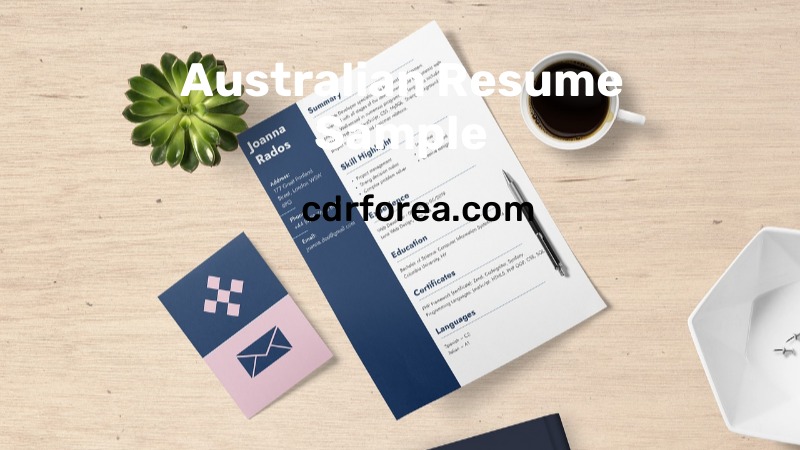 Key Characteristics of an Australian Resume
Relevance: Australian employers appreciate resumes tailored to the specific role you're applying for.
Professionalism: A well-structured layout with a neutral font, free of errors and inconsistencies.
Transparency: Clearly articulated roles, responsibilities, and accomplishments.
Real-life example: Priya, an IT professional from India, transformed her generic resume into an Australian-style one by leveraging various templates and emphasizing her project management experience. This change resulted in multiple interview calls from reputed tech firms in Sydney. Priya frequently referenced advice from the Australian Computer Society to align her resume to industry standards.
Decoding an Australian Resume Sample:
Header: Essential contact details without any personal photos.
Objective: A succinct statement highlighting your career goals and aspirations.
Experience: Detailed breakdowns of your roles, preferably starting with the latest.
Education: Emphasizing major qualifications, certifications, and trainings.
Skills: A blend of hard and soft skills related to the job you're pursuing.
References: Typically mentioned as "available upon request."
For those looking for tailored resume samples for different professions, consider exploring our dedicated Australian Resume Sample Library.
Conclusion
Creating an impressive Australian resume requires more than just relying on ready-made templates. The key is to create a unique and tailored document that showcases your skills, experiences, and achievements effectively. This will significantly increase your chances of standing out from the competition and impressing potential employers. Therefore, it is crucial to invest time and effort in customizing your resume to effectively highlight your qualifications. It shows who you are professionally and is customized for the specific job and industry you want.