CDRFOREA TEAM helps to write the CDR- Competency Demonstration Report for Engineers Australia. We provide the warranty for the positive outcome of the CDR. We have the wide ranges of plan. Our CDR must be plagiarism free and we provide the guarantee for the positive outcome.
Positive outcome from Engineers Australia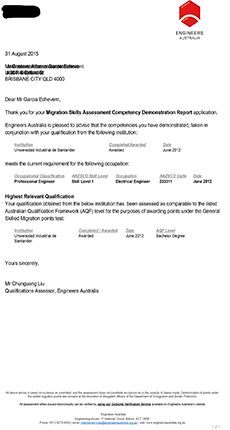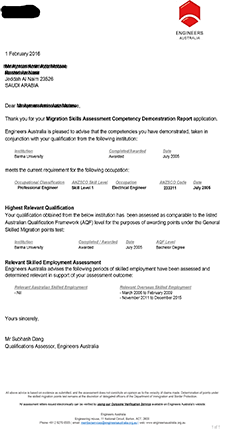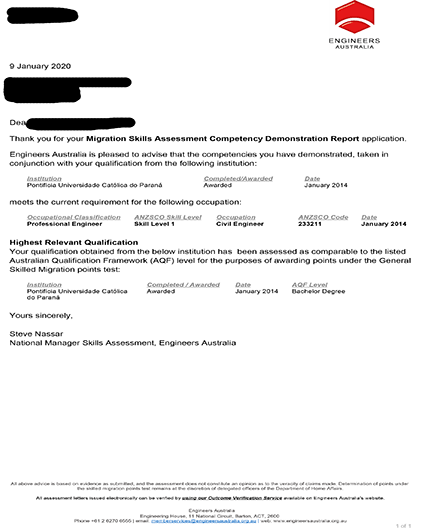 CDRFOREA is an ultimate team, providing clients with professional Competency Demonstration Reports in almost all discipline such as Electrical, Civil, Mechanical, Chemical, Electronics, ECE, ETE, Instrumentation, Industrial, Biomedical, Computer, Telecommunication and so on. We are the registered company in Bangladesh. A team of experienced Managers, Engineers, and experts within the field will guarantee a flawless CDR for you. CDRFOREA is located in Naogaon, Dhaka, Bangladesh. We are totally independent of the Engineers Australia organization. Our company is young, but we are experienced in the CDR preparation. We have assisted many Engineers from all over the world to receive positive results in the process of skills assessment with the Engineers Australia. Whichever person who assists our clients in CDR preparation holds an Engineering degree and has wide multi-disciplinary knowledge in the engineering field.
Our assistance in the CDR preparation is professional, fast and relatively inexpensive compared to the market. Our CDR samples are up to date, various, written in a very clear language and can be easily applied for creation of your own CDR.
We do assist Engineers with their CDR preparation based on wide experience, deep understanding of Engineering practice and knowledge of the Engineers Australia requirements.
The success of 95% of our clients with passing their assessment after using our assistance clearly demonstrates that our services are highly effective and beneficial for applicants. Most of our employees are working with us as a contractual base. The information of our part time staff is written below.
Meet The Team
All Engineers are very experienced in writing CDRs
Having seven years of experience in the Engineering field, Md Jahangir Alam is qualified in the electrical and electronics engineering field. He is the Chief of our organization and he has provided guidance to a hundred and fifty Engineers in their migration skills assessment process for Engineers Australia. He has played a significant role in the organization CDRFOREA since it was established back in 2013.
Mr. Brayan Burris obtained his undergraduate degree in Electronics and Telecommunication Engineering. He has acquired a long experience in the relevant field. He not only has almost five years of experience but has a strong background in mathematics and computer science.
Eng. Jasim Uddin is an electrical and electronics engineer who studied for his technical courses abroad in Asia. His professional career has lasted for many years within this specific field. He has a vast amount of skill and expertise regarding electrical and electronics engineering.
Mr. Mason Riley has a wide range of experience in process analysis, business analysis, content and knowledge management, proposal writing, general business writing, and of course, software technical writing. He is a Computer Engineer who specializes in aligning IT goals and strategies with Indian and US-based document management software companies.  In addition, the writer is an expert in MS Office, Proteus Software, and other engineering tools used for project creation and implementation.
He is an engineer from Mechanical Engineering with a variety of interesting fields, such as HVAC, Renewable Energy, Aerodynamics, and Fluid Mechanics. He loves to utilize the latest mechanical engineer's theories and formulas.
Mr. Christopher Simpson has a degree in civil engineering and a master's degree in human resources. Among other things, he has experience in building design and the construction of building structures. He enjoys writing articles concerning the problems and solutions of civil engineering. He always reads online journals in order to keep himself updated.
Read more about our policies and disclaimer